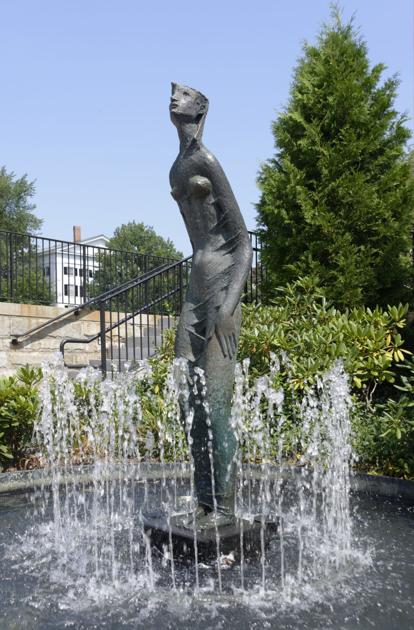 From outdoor art and music to a cool covered bridge, these are don't-miss sights in the Upper Valley | Lifestyles
T hree students roll along Hanover's Lebanon Street on inline skates before zipping into a courtyard by Dartmouth College's Black Family Visual Arts Center.
It's clearly a familiar route, the trio flying past three contemporary sculpture displays before disappearing beneath a quaint brick pass-through by the Hood Museum of Art's entrance and heading toward East Wheelock Street.
Outdoor art is "like a background theme song to life here," said John Stomberg, head of the campus art committee that manages Dartmouth's public installations. "Even if you're not focusing on it, it's part of the experience."
Stomberg describes the outdoor art as a way to frame nature and highlight the landscape.
It's also a reminder that any visit to the Upper Valley should start here, where the white spires and red-hued brick buildings are an Ivy League postcard of centuries of academia and the downtown has a casual-chic energy.
To take it all in, start at the Dartmouth Green, the center of campus since its founding in 1769, to view a map of sculpture locations (or download it at hoodmuseum.dartmouth.edu).
The outdoor art — designed to withstand New Hampshire winters — runs the gamut in approaches and styles, from sculpted figures to abstract shapes. Consider two bronze pieces: George Lundgeen's 1996 figural sculpture of poet Robert Frost and Joel Shipro's 1989-90 untitled work, a suggestion of unsteady elements finding a moment of balance — like shaky limbs bearing weight.
Viewed from one angle in the courtyard, Shapiro's sculpture appears to loom over the walkway, teetering over the skaters like a giant.
It's an interesting visual dialogue.
Don't miss the first piece to be placed on campus, a 1963 bronze fountain featuring a contemplative figure at its center. The Dartmouth Class of 1943 commissioned Thomas Bayliss Huxley-Jones to create a piece in memory of classmates who died in "defense of our freedom" during World War II. The fountain typically is turned on Memorial Day weekend and turned off in September before the colder weather arrives.
It takes about 45 minutes to an hour to visit all the sculptures and read the panels about the artists and the meaning behind their creations, said Stomberg, whose official title at Dartmouth is Virginia Rice Kelsey 1961s Director at Hood Museum of Art.
If in need of a boost, grab a cup of coffee and a bite to eat at one of a handful of downtown eateries, including Umpleby's Bakery Cafe, 3 South St., and then take the pleasant 1-mile loop around nearby Occom Pond on the north end of campus by the Hanover Country Club's golf course.
Around Lebanon
Packard Hill Covered Bridge: It's on Riverside Drive near the intersection of Bank Street Extension and Hardy Hill Road in Lebanon. The adjacent parking area is part of the Baker's Crossing Conservation Area, and includes some details about the first version of the bridge that spanned the Mascoma River here — a open timber bridge that was built for Ichabod Packard in the late 1780s.
The 76-foot-long structure that stands there today was built in 1991. It features a Howe truss system and replicates features of traditional covered bridges. What that means is it's a picture-worthy sight from the banks, where people stop to see the crisscrossing timbers stretch over the water, and inside, where a drive through on a sunny day has a tunnel-like effect — like passing from the cool shade into a blooming pastoral painting.
Northern Rail Trail: Right down the road from the bridge is a popular trailhead on the 58-mile Northern Rail Trail, which runs from Lebanon down to Boscawen. Park here to bike, hike, run or go horseback riding — and keep it in mind in winter months for cross-country skiing, snowshoeing, dog sledding and snowmobiling.
Music and arts: Though Lebanon Opera House's 1934 theater remains closed for now, it's launching a free Nexus Music and Arts Festival this summer.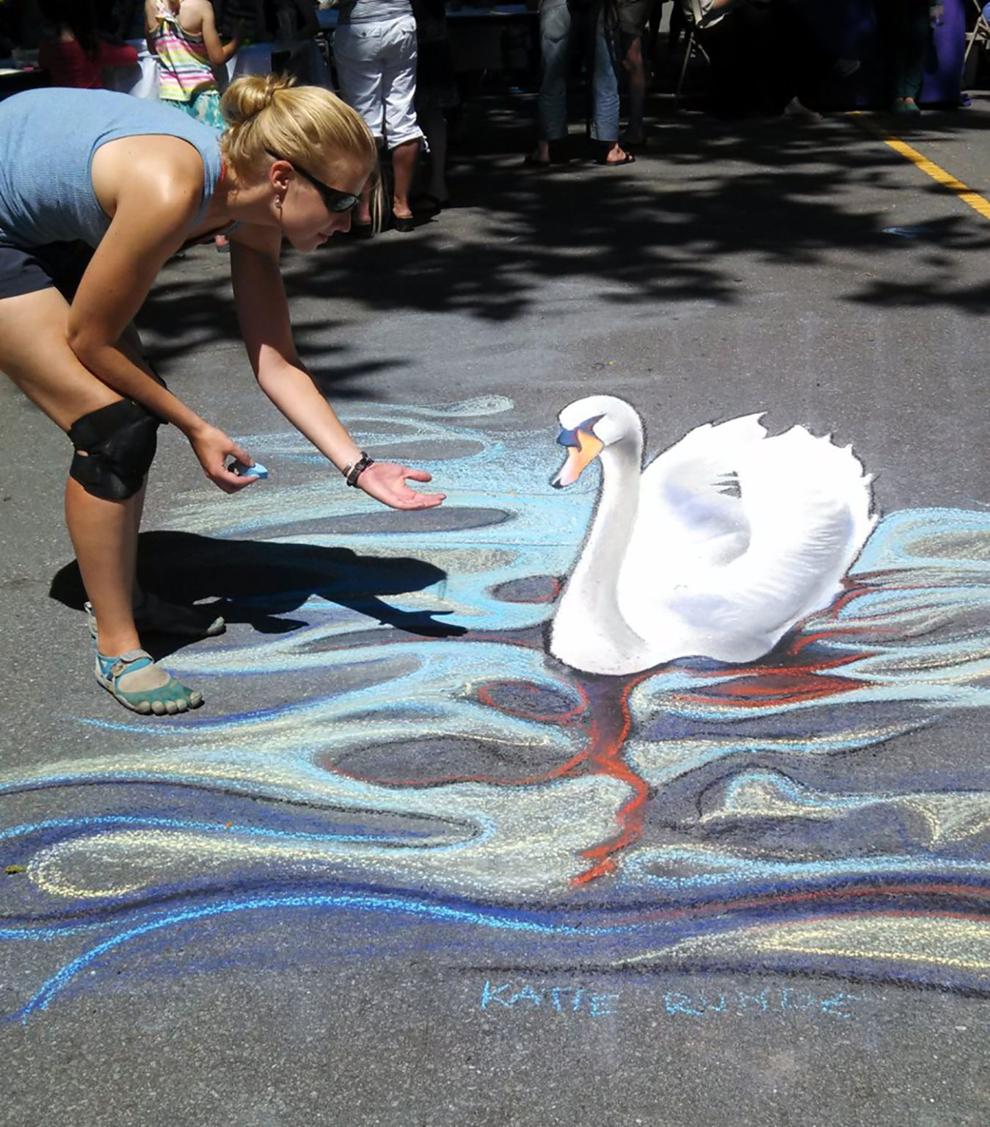 It will take place downtown Friday through Sunday, Aug. 13-15, in and around Colburn Park and extending to the pedestrian mall and the spruced-up rail trail tunnel.
Highlights will include: Katie Runde, a Middlebury, Vt., chalk artist whose sidewalk art pops like 3D magic; Twisted Pine, a Boston band that calls its sound "Americana funk;" the folk-roots stylings of singer Kat Wright, guitarist Bob Wagner and bassist Josh Weinstein; and Moondance and its celebration of Van Morrison's hits, including "Brown-Eyed Girl," "Tupelo Honey," "Domino" and "Wild Night."
AVA Gallery and Art Center: Housed at 11 Bank St. in the former H.W. Carter Factory off Colburn Park, the center offers slates of exhibits, classes, community programs and summer youth camps — everything from storytelling sessions to "al fresco" dance performances viewed by the public through the AVA's windows.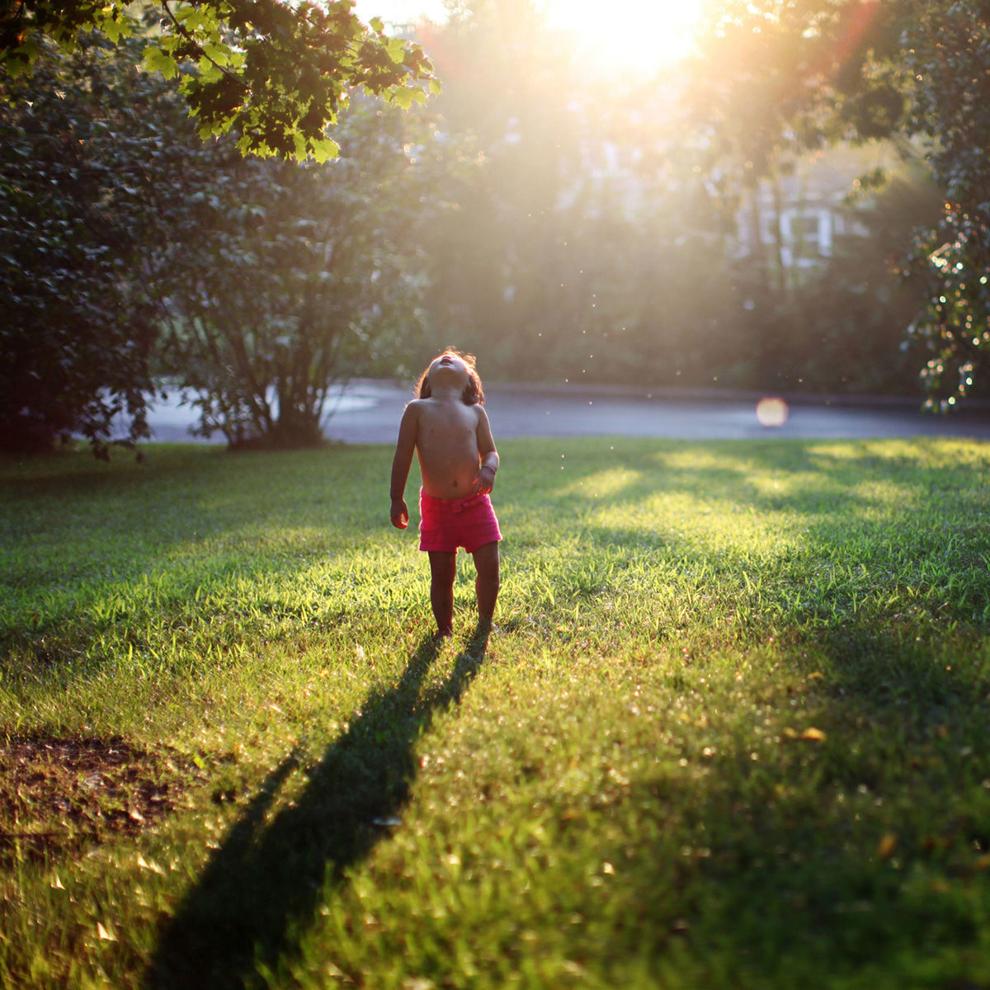 It's latest exhibit is "Tethered by Light: A Group Exhibition Inspired by National Mental Health Awareness Month of May." Part of a collaboration with West Central Behavioral Health of Lebanon, the artwork will be on view through June 4. It's at turns playful and contemplative as artists work through both the isolation and silver linings of a year of pandemic.