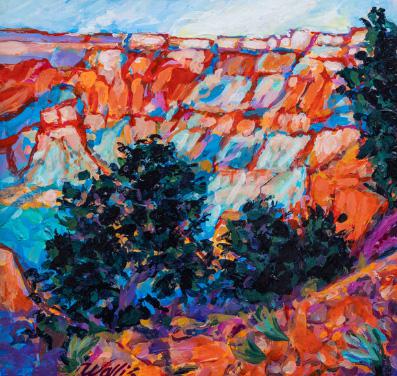 Conroe Art League benefit art auction now open at the gallery
The Conroe Art League (CAL) has opened the 5th Annual "12 x 12" Art Auction at the Gallery at the Madeley Building in historic downtown Conroe.
The 12 x 12 Art Auction is a presentation of 74 original works by CAL artists on 12-inch square wooden surfaces. All proceeds from the auction benefit the Conroe Art League's Student Awards Show for Montgomery County high school seniors. Viewing at the Gallery is available Tuesday through Saturday from 10:30 a.m. to 5:30 p.m.